MBST:

Advancing the Non-Invasive Treatment of Injury & Pain
MBST® Magnetic Resonance Therapy is the only non-invasive medical device to work at a cellular level. The multi-award winning technology is proven to treat Osteoarthritis, back pain, soft tissue damage, sports injuries and more, with no side effects.
Health Starts at the Cell
MBST® is the result of scientifically proven knowledge combined with technological expertise and medical innovation. It stimulates the cells' natural healing process to treat musculoskeletal injuries and diseases for a pain-free and active life. By invigorating damaged cells at a molecular level, MBST stimulates the regeneration of your impaired cells, increasing the healing process and reducing pain and immobility.
MBST Treats the Cause of Your Condition, Not the Symptoms
The groundbreaking MBST technology uses MRT (Magnetic Resonance Therapy) to transfer energy directly to damaged and degenerated cartilage, bone, ligament, tendon, and muscle cells. The objective is to increase the metabolism and re-trigger the body's own repair mechanisms and regeneration processes, so once the cells of the affected area or injury have been sufficiently stimulated, they continue to regenerate by themselves.
By directly addressing the cause of a condition, MBST produces long-term results instead of temporarily masking pain or delaying inevitable surgery. 
Safe, Reliable, and Non-Invasive Treatment For…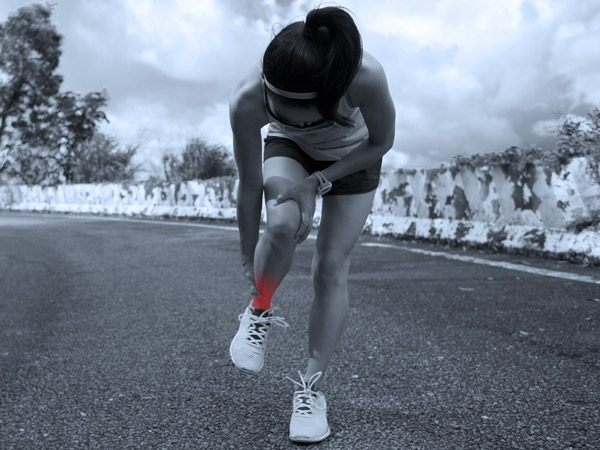 MBST is constantly developing and improving systems to optimise treatment quality. The continuous innovation and enhancement of the unique, patented technology further advance the active usage and practical application, offering improved therapeutic options in treatment, rehabilitation and prevention for patients and health professionals.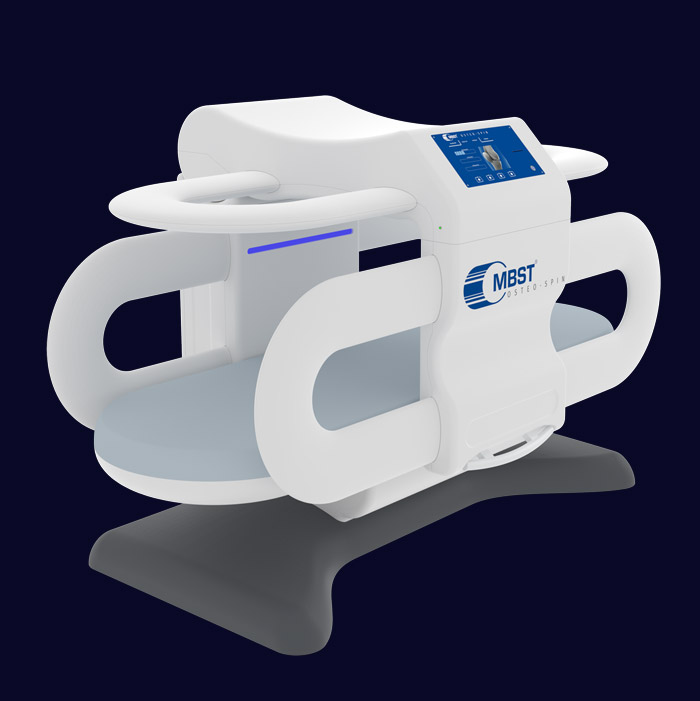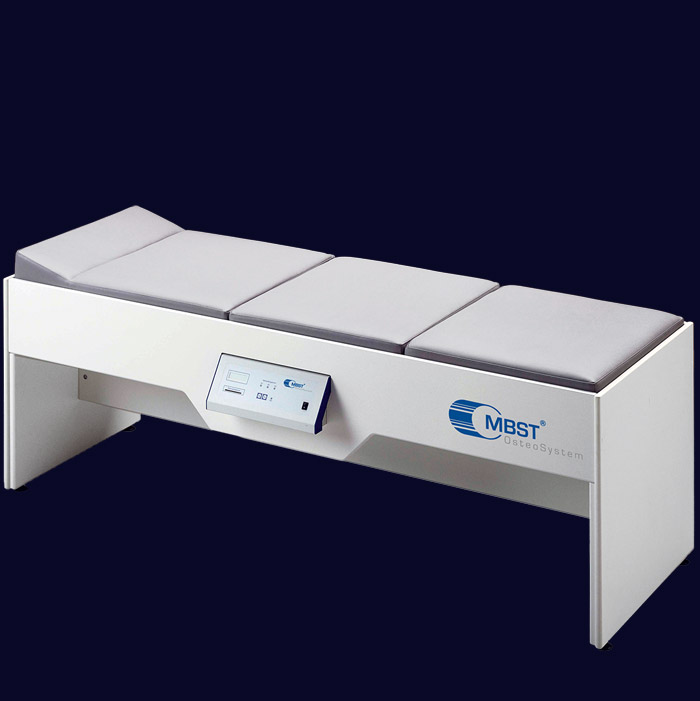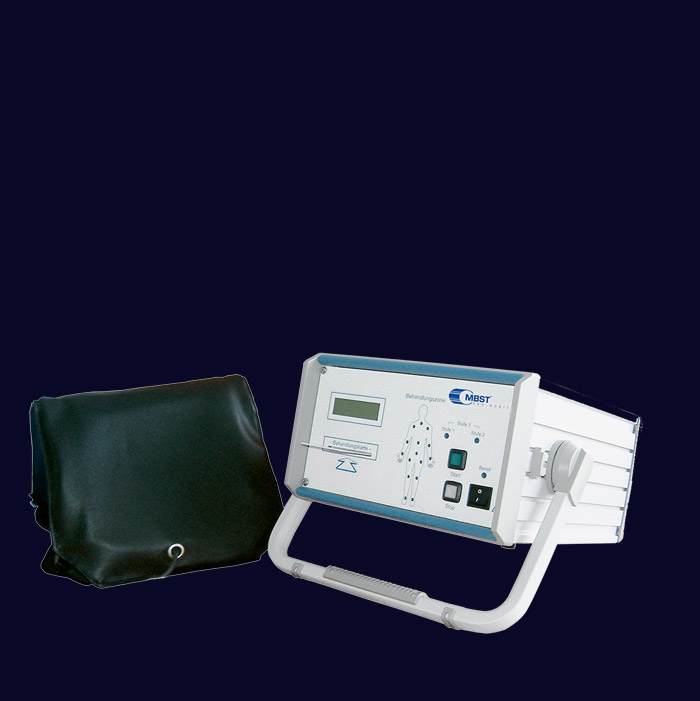 Pre-existing MBST therapy sequences are continuously optimised to reflect the scientific knowledge and the experience of the health professionals who apply MBST therapy. The technology continues to improve, with new therapy devices being brought to market and finding more and more conditions that can benefit from the MBST technology.
MBST therapy helps patients of all ages, from professional athletes and highly active individuals to seniors and long-term sufferers. The comfortable and risk-free therapy can prolong functional ability and, in several cases, has eliminated the need for surgery, reducing the anxiety associated with painful injuries and debilitating conditions.
Our clinics offer a range of medical services alongside the MBST treatment, including Physiotherapy, Chiropractic, Osteopathy and Orthopaedic Consultancy.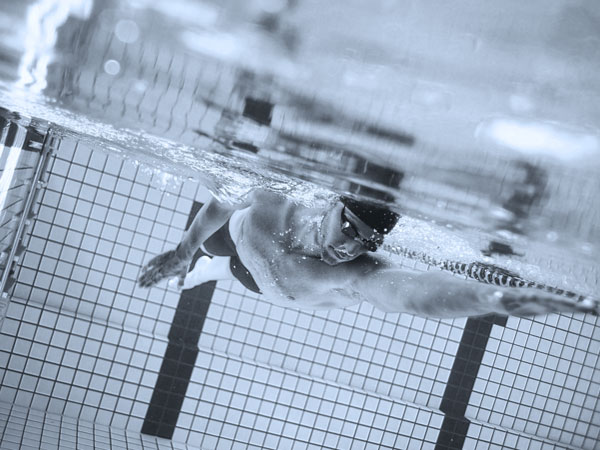 Maintain your body for peak performance
For athletes recovering from injury or surgery, managing a musculoskeletal condition, or suffering from pain caused by muscle, ligament or tendon damage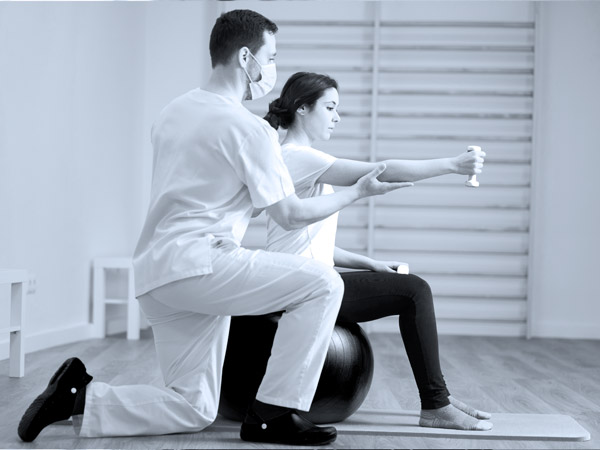 Fast-track your rehab and get back to being active
Speed up rehabilitation after recovering from an injury or surgery, and reduce the chance of further injuries. Address the pain, don't wait until it's too late
Keep doing what you love for longer
For active ageing, maintaining or regaining muscle strength, and treating conditions such as Osteoarthritis, Osteoporosis, back pain and soft tissue damage
Empower your patients with MBST
Harness MBST's accredited, patented and proven technology to provide gold-standard treatment, help your patients to heal safely, improve your clinic's efficacy, and increase client retention
"After working with MBST for over 4 years, I witnessed truly remarkable results in patient arthritic changes and significant injury. It is only a matter of time before the world takes notice and MBST becomes a mainstay in Orthopaedic care." 
– James Scrimshaw – Chiropractor, Cora Clinical
Stimulating the Regenerative Processes
The principle of MBST technology is based on the use of nuclear resonance and electromagnetic fields, originally used for MRI diagnosis. Unlike MRI, MBST does not use magnetic resonance to generate images but rather to biophysically stimulate the regenerative processes of specific cells or tissues at a molecular level.
MBST therapy generates magnetic fields that influence specific cells within the tissue that causes the condition. The device then directs energy into the hydrogen protons within the damaged area, which is then released by the protons and absorbed by your damaged cells.
The energy released by the MBST device resonates at the exact same frequency as your cells. The damaged cells then absorb the energy, triggering and influencing their natural metabolism, with anti-inflammatory and pain-relieving effects.
Find the right MBST clinic for you
With several locations around the UK, MBST Medical provides access to outstanding technology and quality care for every patient. Our facilities are operated by healthcare professionals from various disciplines, offering a range of treatments alongside the MBST therapy process as part of their recovery and wellness programmes.
Each clinic has a specialist field, including
Click on the button below for a complete list of UK clinic locations and to find out how MBST can help you.